It is nearly ready! Melbourne's latest Freeway - the Mitcham to Frankston or the Scoresby as it is often known. It is only ten minutes from Upper Gully and Miss Eagle will probably love its convenience. Shame on me - as I remember the beautiful farmland it subsumed - including a place with miniature ponies.
Herself can be a clever drawers at times and - as soon as she heard the announcement - she had the names:
Kath and Kim
.
I don't think the names are worth entering because you see, dear Reader, there are
guidelines
. And, after a read of those, it seems that
Kath and Kim
may not cut the mustard.
But that, dear Reader, should not really matter. The tunnels can have a flash, guide-line meeting name for the toffs. But for the rest of us we know that, just as at
Fountain Gate
in south-east Melbourne, Kath and Kim are stars so their names can become through common and widespread usage the names for the stars of convenience in private transport in south-east Melbourne.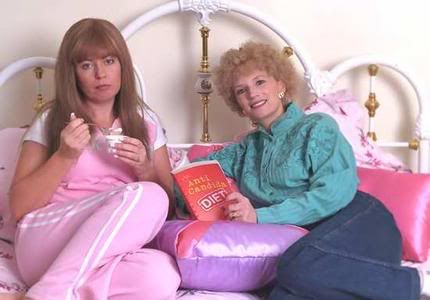 ,